Control your food and you control your destiny.
Indigenous food is the missing piece of our culinary story.
We need to start looking at food as a way to heal ourselves and the planet.
The deadline to buy tickets is October 15, 2023
COCKTAILS: 6:30 to 7pm
DINNER AND AWARD: 7 to 10pm
Menu curated by Sean Sherman and prepared by NATIFS
Wines from Native American vintners
Individual Tickets: $400
CO-HOSTS
Megan O'Hara and R.T. Rybak, President & CEO
of the Minneapolis Foundation
PRESENTERS
Andrew Zimmern
Toni Tipton-Martin
And some surprise food stars
Chef Sean Sherman is an award-winning chef, educator, author, and activist. A member of the Oglala Lakota Sioux tribe, Sean's personal mission is to revitalize Indigenous food systems and build awareness of the transformational potential of Indigenous foodways to restore the health, local economies, culture, and food sovereignty of Native people.
Chef Sean Sherman has dedicated his career to supporting and promoting Indigenous food systems and Native food sovereignty.
Sean's cooking style is based on pre-colonial Indigenous food systems, using only ingredients that are native to North America. His menus are inspired by the seasons and the land, featuring traditional ingredients like bison, hand-harvested wild rice, cedar, and sumac. He draws on the knowledge and culinary techniques of his ancestors to develop innovative, nutritious, and flavorful dishes that incorporate wild game, fish, foraged plants, and heirloom grains.
Through his activism and advocacy, Sean is helping to reclaim and celebrate the rich culinary heritage of Indigenous communities around the world.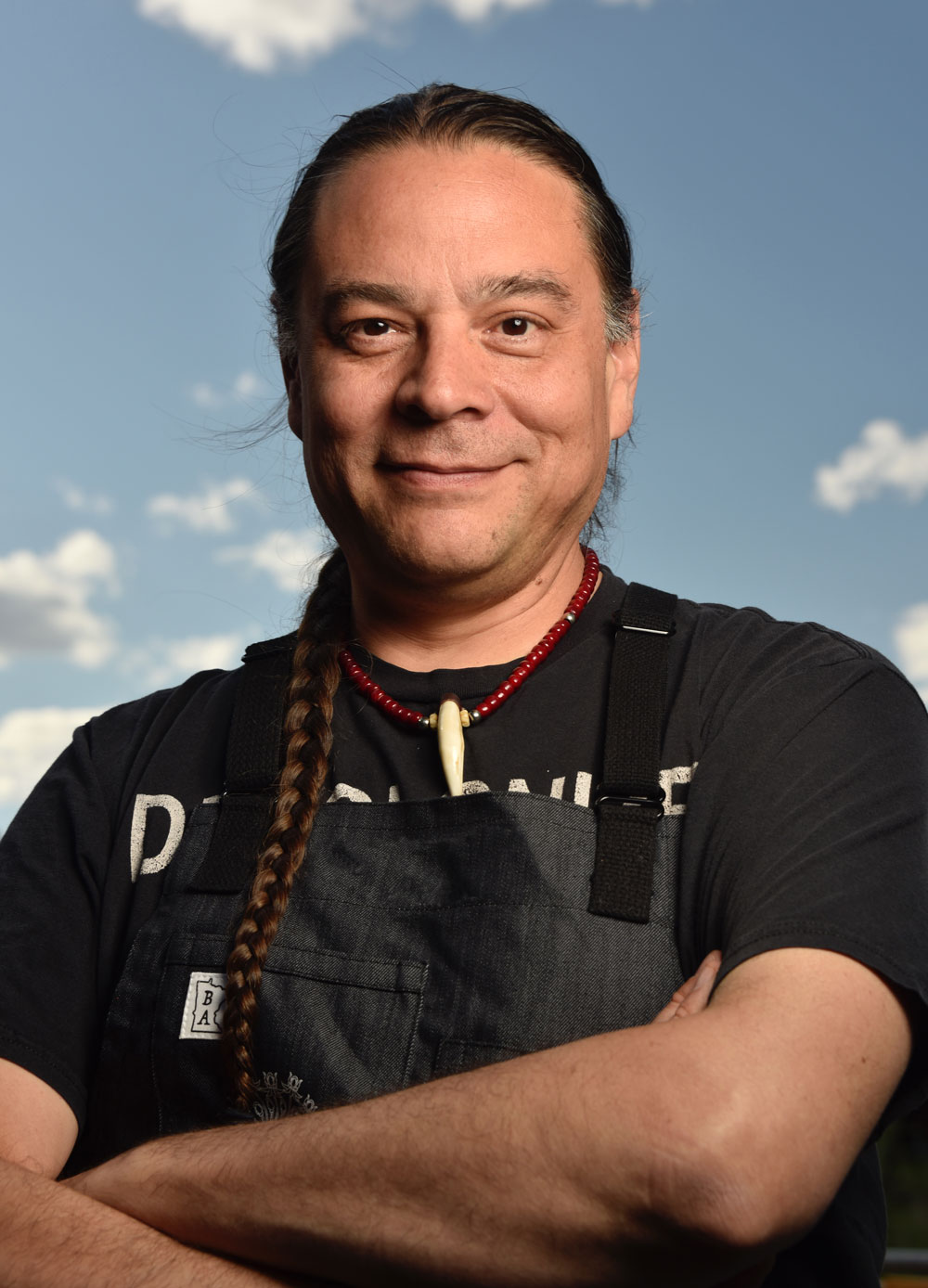 "Our ancestors understood how to live in balance with the natural world. Indigenous foods are the original foods of this continent. It's important we recognize that and start celebrating those foods."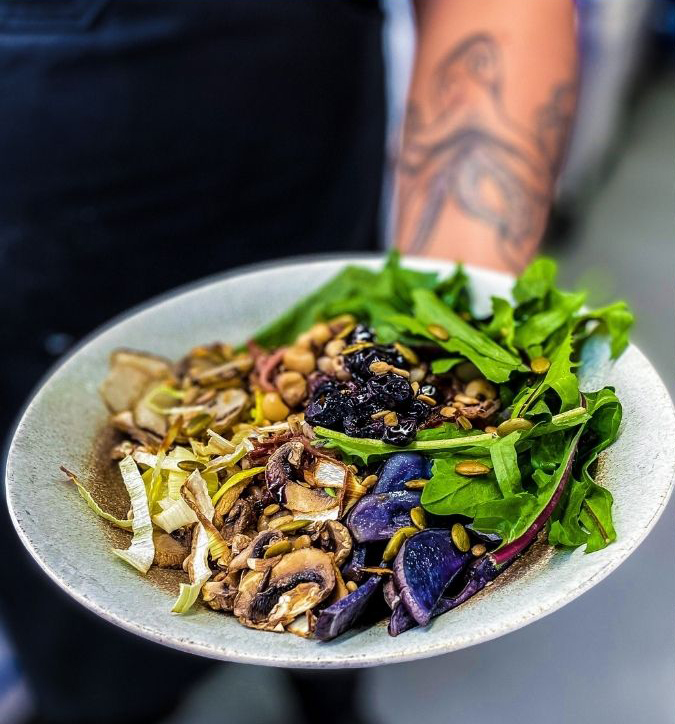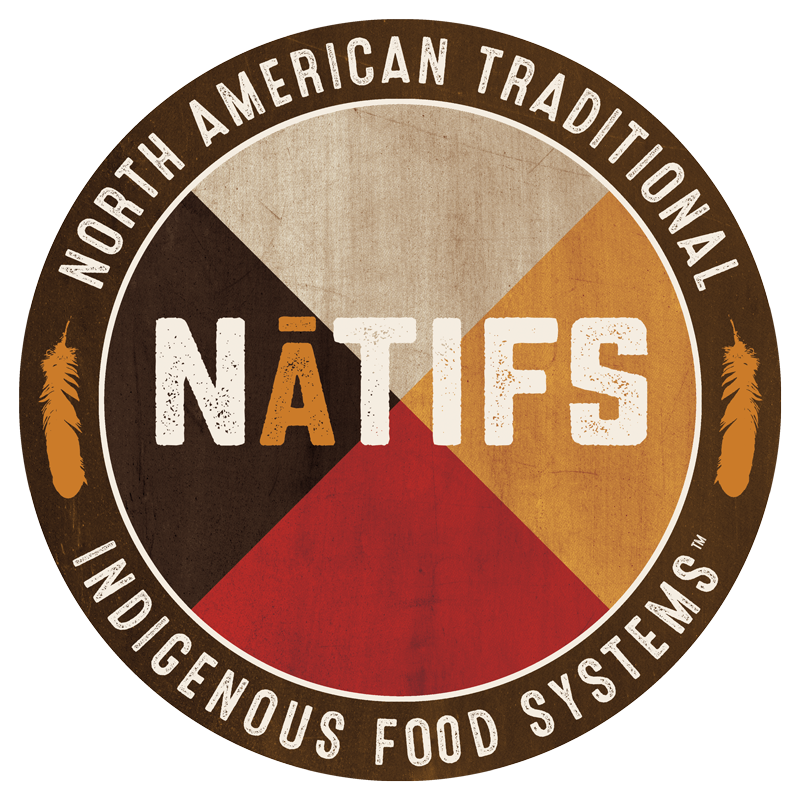 NĀTIFS (North American Traditional Indigenous Food Systems) is a non-profit organization that works to revitalize Indigenous food systems across North America. We envision a food system that generates wealth and improves health in Native communities through food-related enterprises. NATIFS initiatives include the Indigenous Food Lab, advocacy and education, seed and knowledge sovereignty, and Indigenous foodways curriculum.
The Sioux Chef's Indigenous Kitchen
Here is real food—our indigenous American fruits and vegetables, the wild and foraged ingredients, game and fish. Locally sourced, seasonal, "clean" ingredients and nose-to-tail cooking are nothing new to Sean Sherman, the Oglala Lakota chef and founder of The Sioux Chef. In his breakout book, The Sioux Chef's Indigenous Kitchen, Sherman shares his approach to creating boldly seasoned foods that are vibrant, healthful, at once elegant and easy.
MINNEAPOLIS — North American Traditional Indigenous Food Systems (NATIFS) announces its acquisition of the James Beard Award-winning Minneapolis restaurant Owamni.Through this acquisition, NATIFS will expand its reach and impact, furthering Chef Sean Sherman's vision...
"We're here to create a conversation about what Indigenous foods are and why they're important."