FEATURING INDIGENOUS FOODS AND PRODUCTS
Indigenous food sovereignty organization founded by Chef Sean Sherman offers Native producers and products a consumer marketplace – open June 1, 2023 in Minneapolis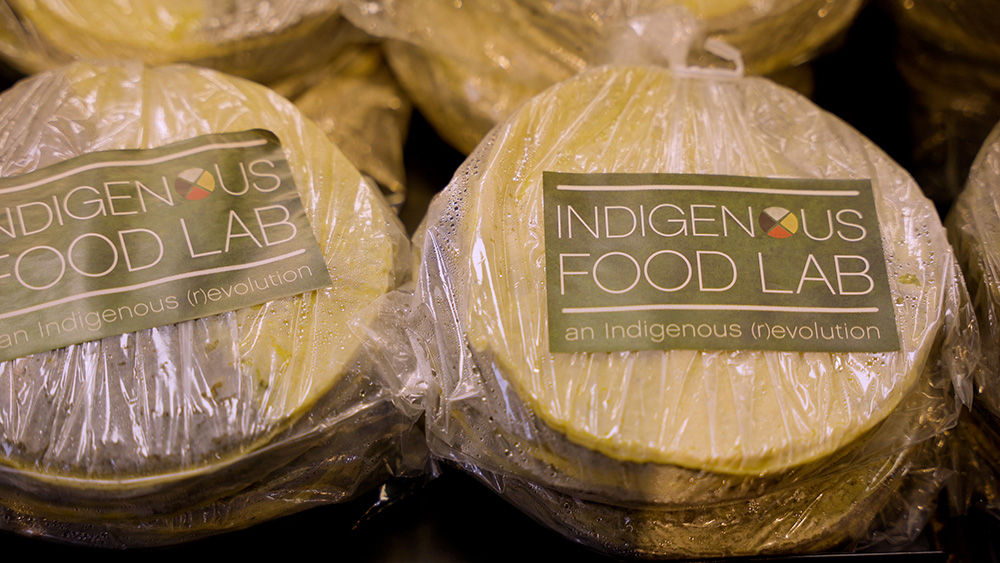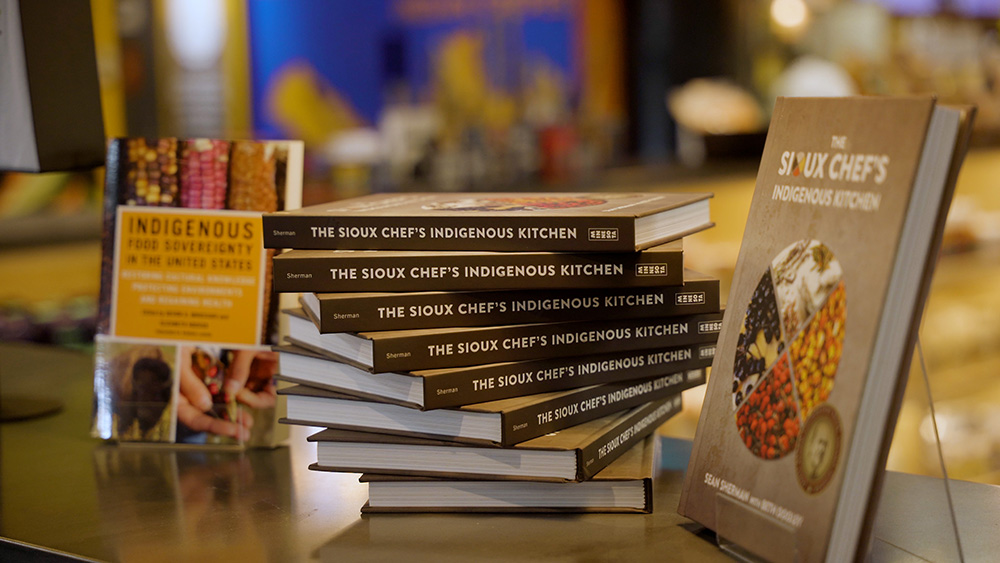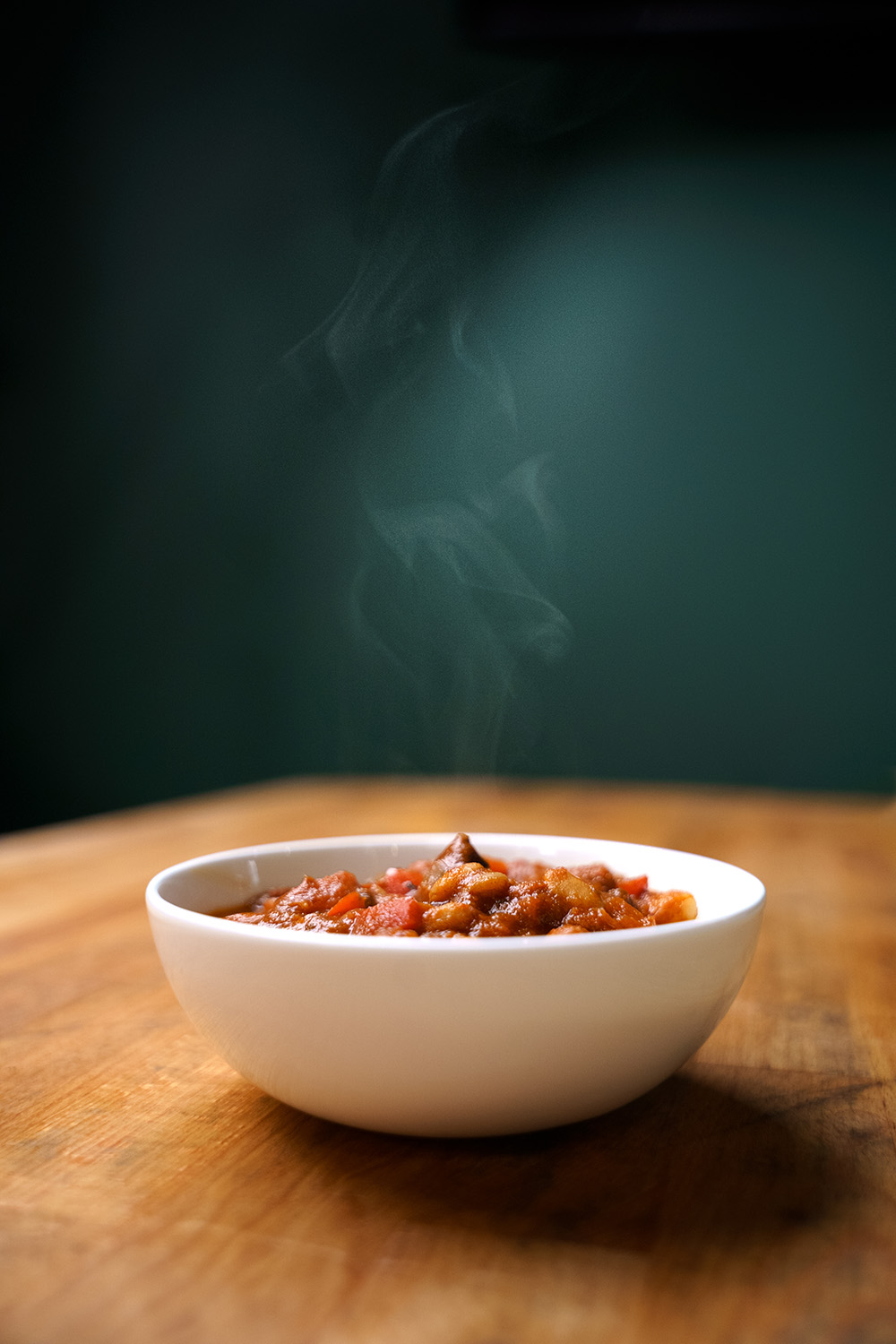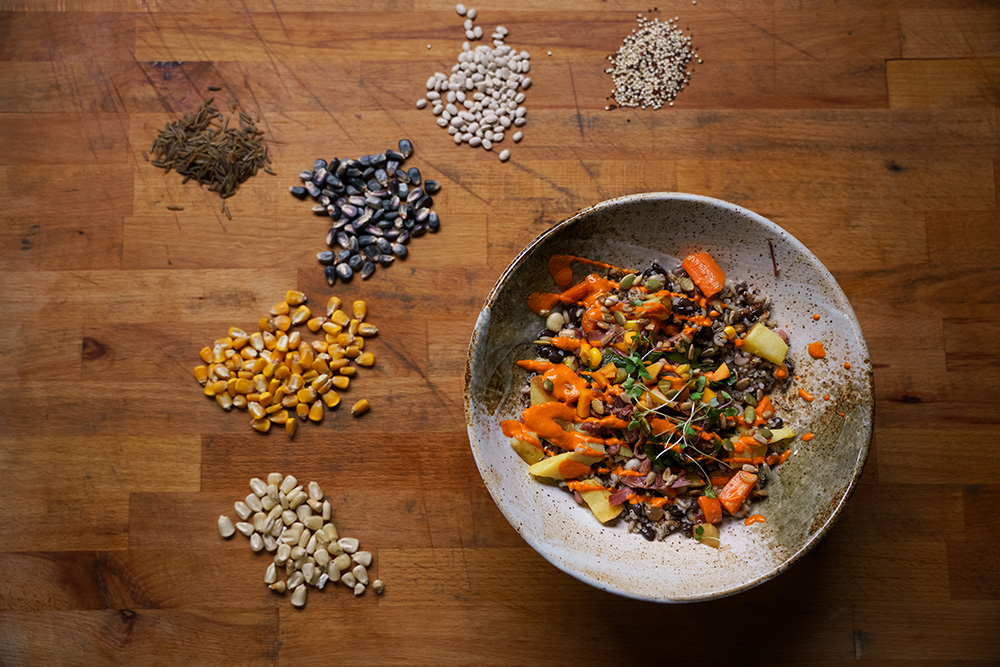 MINNEAPOLIS — MAY 26, 2023 — Indigenous foods are some of the most difficult cultural foods to access — but now, for those seeking a centralized place for Indigenous foods and products in Minneapolis, the opportunity to shop and support Indigenous entrepreneurs just became easier. North American Traditional Indigenous Food Systems (NĀTIFS), a Minneapolis-based nonprofit founded by Lakota Chef Sean Sherman, announces the June 1 opening of its flagship market, The Indigenous Food Lab (IFL) Market, a kitchen and retail space that offers high-quality Indigenous foods and products for sale.
NĀTIFS is an organization dedicated to addressing the economic and health crises affecting Native communities by re-establishing Native foodways. The nonprofit also runs the Indigenous Food Lab, a professional Indigenous kitchen and training center at the heart of NĀTIFS work establishing a new Indigenous food system. 
The IFL Market in the Midtown Global Market is a first of its kind in Minneapolis; a pilot from NĀTIFS that will be replicated elsewhere throughout North America to support Indigenous food access and enterprise development in any interested region. The Indigenous Food Lab Market will further improve access to and educate about Native foods.
"This is planting a seed for what is possible for Indigenous food access in the future: our first market is just the beginning," said Chef Sean Sherman (Lakota). "A big part of Indigenous food sovereignty includes access to these foods and ingredients; the market is a key component of our Indigenous Food Lab, along with the professional Indigenous kitchen and demonstration studio. Our expansion plan includes opening Indigenous Food Labs across the country." 
The Indigenous Food Lab Market includes dozens of Indigenous vendor products from jewelry, artwork and books; soap, lotion and lip balm; pantry staples like single-sourced cacao products, Indigenous-grown staple foods like wild rice, corn, honey and beans; housemade tortillas and masa products; teas and maple syrup, as well as barbecue sauce, hot sauce and snack foods. The IFL Market will also sell frozen meats from traditional game such as bison, elk, turkey, duck and venison as well as fish like whitefish and lake trout.
"We're so proud of the network we've created with Indigenous vendors from around North America, including Ramona Farms, Anahata Herbals, Native Wise and Bow and Arrow," says Jason Garcia, market manager. "The market will give each of our partners a real opportunity to reach consumers, and in the process, educate about Indigenous products and their uses." 
The IFL Market also features lunch and dinner options for eat-in or take out, including a hot meal bar and a tea bar. The hot bar will offer contemporary Indigenous meals prepared fresh to order, including Dakota open-faced čhoǧíŋyapi sandwiches, a dish similar to a sope or huarache, tacos, grain bowls featuring proteins including bison, turkey and whitefish; squash and mushrooms and the three sisters (corn, beans and squash), salads and sweets. All the food is free of ingredients brought to North America during colonization— made with no pork, chicken, wheat flour or dairy. 
"The limitations in the ingredients we can use allows us to be creative, and to reimagine our traditional foods with innovation, communal wisdom and sustainability," says Ana Garcia Castellanos, kitchen assistant manager, who partnered with Nash McRoberts, NĀTIFS culinary program coordinator, to create and implement the recipes. 
The tea bar will offer drinks using Indigenous ingredients with blends unique to the market. The selection will feature chaga lattes, cacao drinks and specialized herbal teas developed by Francesca Garcia (Raramuri and Yoeme), the market's herbal specialist. Tea blends include the Community Blend, a mix of nettle, rose petal and lemon balm; the Heartwarming Blend, lightly spiced with chipotle peppers; and the Stillness Blend, incorporating passionflower, milky oats, lemon balm, rose petals, orange peel and cedar.
The Indigenous Food Lab Market is open Monday-Saturday, 10 a.m. – 6 p.m., and will serve hot food Tuesday-Saturday 10 a.m. – 6 p.m. in the Midtown Global Market, 920 E. Lake Street in Minneapolis. For more, visit the IFL Market site and follow the IFL Facebook and Instagram. The Indigenous Food Lab will also offer a Spirit Kitchen for Indigenous food entrepreneurs to test products, and an education studio to hold and record Indigenous cooking demonstrations and other classes on Indigenous culture and foodways.
North American Traditional Indigenous Food Systems (NĀTIFS), the Indigenous Food Lab (IFL) and IFL Market are dedicated to addressing economic and health crises affecting Native communities by re-establishing Native foodways. The organization imagines a new North American food system that generates wealth and improves health in Native communities through food-related enterprises. For more, visit NATIFS.org.